MARKETING & SALES EFFECTIVENESS
In order to make your sales people as effective and efficient as possible, we help in connecting sales and marketing to share a single voice and focus.
Sales Effectiveness… we facilitate and stimulate a deep collaboration between marketing and sales to pinpoint key areas of success (i.e. "what's working and what's not"), resulting in an optimized sales (and marketing) team with a shared focus and effort on company growth.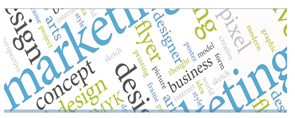 Lisa Peck Design said: "It is a great pleasure working with Barb! Combining clarity of vision and leadership skills that keep our team on track, she has created an environment of truly effective technical and artistic collaboration for web and related marketing services. Every interaction is productive and enjoyable, while quality and customer focus remain at the forefront of each project. Thank you Barb for the opportunity to work with you!"